A leading AI-Infra CEO
September 10, 2021
2022-08-30 8:34
A leading AI-Infra CEO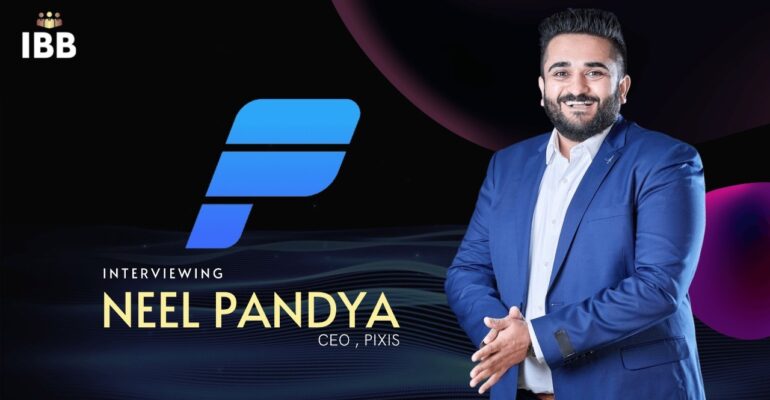 A leading AI-Infra CEO
 Who is Neel Pandya?
Neel Pandya is the Chief Executive Officer- APAC, at one of the leading software companies in India- Pyxis One.
When we talk about the skills and practices of leading a team and the follow-up with every member as our own, Neel Pandya has a proven track record for all such marketing ideas. The depth of his experience extends to more than 12 years in the digital marketing and professional advertising arena. With a background MBA in Marketing, he is one of the best guides for new minds and a pool of inspiration for numerous marketists of today. He was felicitated with India's top 40 under 40 disruptive minds and is the Head of Media Forum at the Indian Society of Advertisers (ISA). He is also the recipient of the  "Young Envie of the Year" by the most recognized advertising forum in the country.
Inclination towards Technology
Challenging roles prepare you for something extraordinary in life. We see that after the various challenging roles that Mr Neel took up in various organizations, his inclination towards technology was constant and immense. Therefore, Pyxis One was a very natural choice of career for him. 
After all these years in the field of media, research, and marketing, Mr Neel looks forward to being at the forefront of the artificial intelligence revolution in our country and globally. His immediate perspective in the next two to three months is two-folded and is both internal and external. It can be divided into various ways. For example, during the first six months, a goal of the sales and marketing team can be set up majorly. Afterwards, infrastructural needs can be taken care of.
Consumer Behaviour
"Build something 100 people love, not something 1 million people kind of like."
Another aspect is consumer behaviour. The rise and fall of the pandemic have changed the behaviour and mindset of consumers. People, these days, are ordering fruits and vegetables from local sellers through the use of WhatsApp. Amidst all this, the pandemic has a great role to play too. Moreover,
"Our jobs as marketers are to understand how the customer wants to buy and help them to do so." 
Today, consumers are somewhat educated about artificial intelligence but are showing more confidence in adopting it internally instead of isolating it. In India, digital spending is growing at a rate of 30% year on year while advertising spending is growing at 8%. 
Business Growth
Though the pandemic has led to the downfall of not only individual mindsets but also organization assets, it is believed to have opened up multiple opportunities for advertisers, and business growth.   We discuss the idea of change. Change in any sphere of life is most alarming for a human being. Similarly, it is for the entrepreneurship world. We discuss the global wave of change that was entered by the introduction of cryptocurrencies. We analyze that it is an entirely new ecosystem that is growing and if you are an early adopter this system has the potential to replace currencies or wallets all over the world. 
Conclusion
Ideas are easy to make but require a lot to implement. With the right approach as laid down by Mr Neel, we see that the horizon of marketing expands to uncountable opportunities that can be grabbed. And at the end of the day, remember– Risk more than others think is safe. Dreaming more than others think is practical. – Howard Schultz, Starbucks CEO.