Deeper Understanding of Brand & Marketing| Mr. Ankit Shah| Head of Marketing, Strata| IBB
December 5, 2022
2022-12-05 18:30
Deeper Understanding of Brand & Marketing| Mr. Ankit Shah| Head of Marketing, Strata| IBB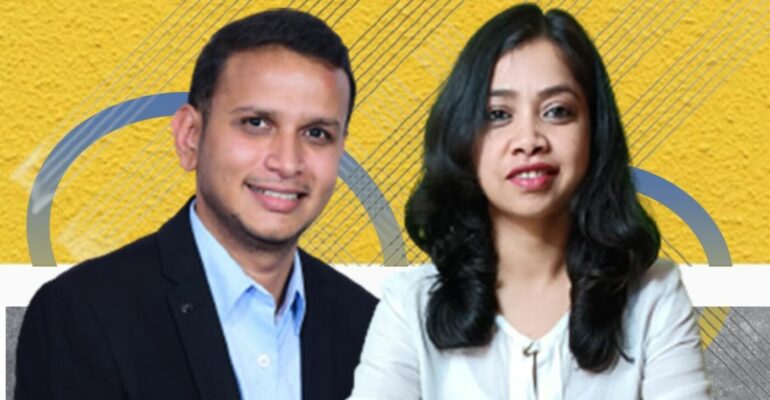 Deeper Understanding of Brand & Marketing| Mr. Ankit Shah| Head of Marketing, Strata| IBB
Branding is more significant than you might imagine for a company. On the surface, your brand could appear to be made up just of visual components like logos and colours, but it actually encompasses all aspects of your company's identity. Your personal brand defines who you are.
Wait, you want to know more about it? 
Well, If that's the case then we are bringing the opportunity with us! You will get answers soon in the new podcast of Icons Behind Brands 'Marketing today and tomorrow'. 
Our host, Devleena Neogi spoke with Mr. Ankit Shah, who talks about  his journey and other marketing aspects learned by his experience in front of the listeners in the latest episode of Marketing today and tomorrow. 
The new episode has a lot many unique things for you to learn. So stay tuned because we are releasing the full episode soon! 
Checkout our YouTube channel to see more of video interviews with marketing experts, interview with CEO, CMOs: https://www.youtube.com/channel/UCcHIz92hT76EMMRO3Xxi75Q/featured
Be sure to follow our host, Devleena Neogi, the editor-in-chief of Icons Behind Brands:
https://www.linkedin.com/in/devleena-neogi-79b64816/
Visit: https://iconsbehindbrands.com/ to read quick summaries of expert marketing and business interviews