Get Insights of Marketing Functions| Mr. Pavan Kaushik| Vice President and Head Corporate Communication & PR| M3M India Group| IBB
November 28, 2022
2022-11-28 23:30
Get Insights of Marketing Functions| Mr. Pavan Kaushik| Vice President and Head Corporate Communication & PR| M3M India Group| IBB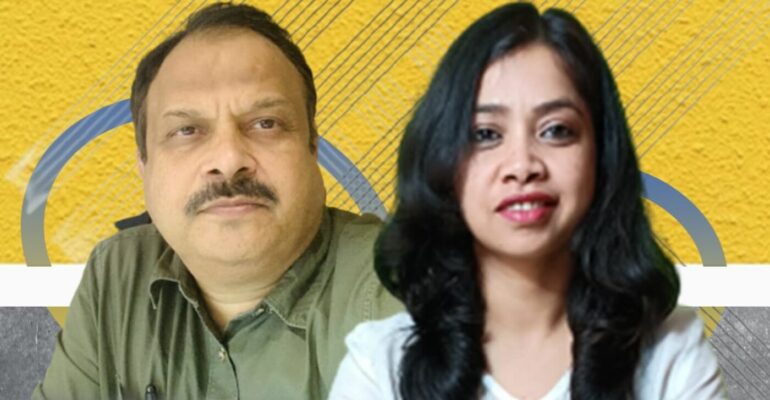 Get Insights of Marketing Functions| Mr. Pavan Kaushik| Vice President and Head Corporate Communication & PR| M3M India Group| IBB
Do you know what CSR is? Well, yes it can be understood as an ethical leadership approach where businesses attempt to incorporate social, economic, and environmental concerns along with the awareness of individual rights into their corporate operations! But what else do you know about the concept? 
Not much? If that's the case then we are bringing the opportunity with us! You will get answers to CSR related questions in the new podcast of Icons Behind Brands 'Marketing today and tomorrow'. 
Our host, Devleena Neogi spoke with Mr. Pavan Kaushik, who highlights his journey and other marketing aspects learned by his experience in front of the listeners in the latest episode of Marketing today and tomorrow. 
It's a new episode full of new learnings, new insights, new experiences. So stay tuned because we are releasing the full episode soon! 
Checkout our YouTube channel to see more of video interviews with marketing experts, interview with CEO, CMOs: https://www.youtube.com/channel/UCcHIz92hT76EMMRO3Xxi75Q/featured
Be sure to follow our host, Devleena Neogi, the editor-in-chief of Icons Behind Brands:
https://www.linkedin.com/in/devleena-neogi-79b64816/
Visit: https://iconsbehindbrands.com/ to read quick summaries of expert marketing and business interviews