Interview about marketing and corporate strategies with Mr. Sanjeev Shukla, Co-founder, Terra Bliss Pvt. Ltd. | IBB |
July 16, 2022
2022-07-16 23:30
Interview about marketing and corporate strategies with Mr. Sanjeev Shukla, Co-founder, Terra Bliss Pvt. Ltd. | IBB |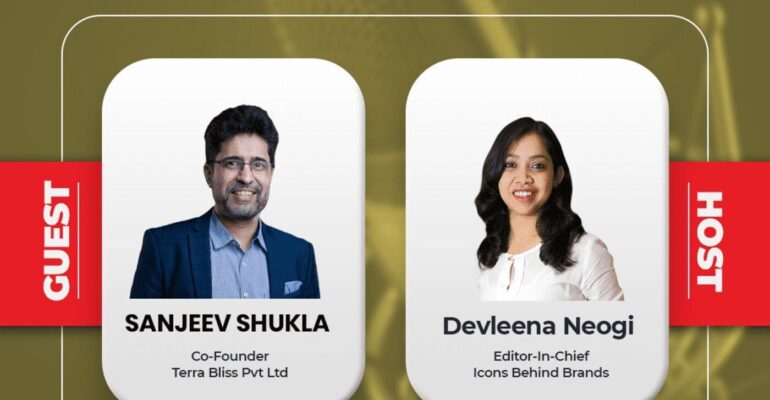 Interview about marketing and corporate strategies with Mr. Sanjeev Shukla, Co-founder, Terra Bliss Pvt. Ltd. | IBB |
Our interview with Mr Sanjeev Shukla, Co-founder of Terra Bliss Pvt. Ltd. is now out! 
Check out this amazing episode and learn from the 30 years of experience this marketing maestro has after working with marketing giants like Hyundai, Hero Motocorp and even Ford. He was the icon behind the historic launch of Hyundai in India and also was the brain behind the launch of Hyundai Santro as one of the founding members. 
If you wish to carve out a niche for yourself in the corporate world, you sure cannot afford to miss this episode! Tune in right away!
Check out our YouTube channel to see more video interviews with marketing experts, interviews with CEO, CMOs: https://www.youtube.com/channel/UCcHIz92hT76EMMRO3Xxi75Q/featured
Be sure to follow our host, Devleena Neogi, the editor-in-chief of Icons Behind Brands:
https://www.linkedin.com/in/devleena-neogi-79b64816/
Visit: https://iconsbehindbrands.com/ to read quick summaries of expert marketing and business interviews
Be sure to follow us here to not miss any interviews of marketing experts and business leaders. Feel free to check out other interesting interviews with expert marketing executives
IBB is now available on YouTube, LinkedIn,  major audio channels such as Amazon Music, Apple Music, Audible, Spotify.
#IconsBehindBrands #IBB #business #marketing #businessintelligence#insightful #podcast #digitalmarketing #terrabliss #SEO #Googleads #hyundai #ford #heromotcorp