Interview on the expanding the horizon about key marketing and more, with Ms. Srijeeta Chatterjee Brand and Communications Lead, Shell India| IBB
August 13, 2022
2022-08-13 23:30
Interview on the expanding the horizon about key marketing and more, with Ms. Srijeeta Chatterjee Brand and Communications Lead, Shell India| IBB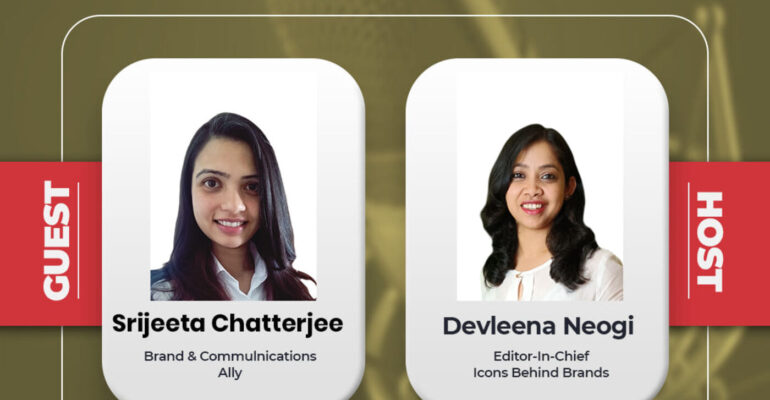 Interview on the expanding the horizon about key marketing and more, with Ms. Srijeeta Chatterjee Brand and Communications Lead, Shell India| IBB
Our conversation with Ms. Srijeeta Chatterjee Brand and Communications Lead, Shell India is out now! 
The marketing world is wide enough.
What is executive leadership?
How to run your brand globally?
How to incline with the consumer mindset?
How to keep going on the self-journey of establishing your brand name?
In this episode, Ms. Srijeeta talks about the art of capturing a specific target audience in the long run. She lays focus on the fact that the foremost priority of a brand is to build strong brand relevance. The kind of campaigns a brand organizes, also play a significant role in raising its awareness and building a stronger brand identity.
Check out our YouTube channel to see more video interviews with marketing experts, interviews with CEO, and CMOs: https://www.youtube.com/channel/UCcHIz92hT76EMMRO3Xxi75Q/featured
Be sure to follow our host, Devleena Neogi, the editor-in-chief of Icons Behind Brands:
https://www.linkedin.com/in/devleena-neogi-79b64816/
Visit: https://iconsbehindbrands.com/ to read quick summaries of expert marketing and business interviews
Be sure to follow us here to not miss any interviews with marketing experts and business leaders. Feel free to check out other interesting interviews with expert marketing executives
IBB is now available on YouTube, LinkedIn,  and major audio channels such as Amazon Music, Apple Music, Audible, and Spotify.
#IconsBehindBrands #IBB #business #marketing #businessintelligence#insightful #podcast #digitalmarketing #advertisement #yourself #onlinemarketing #content #seo #iklan #commercial #agency #contentmarketing #marketingstrategy #ads #marketingagency #advertisement #copywriting #advertisingagency #india #branding #growth