Interview on the expanding the horizon of technology, knowing about cookies with Mr Sudipta Sarkar CEO and Founder, CXsphere| IBB
July 9, 2022
2022-07-09 23:30
Interview on the expanding the horizon of technology, knowing about cookies with Mr Sudipta Sarkar CEO and Founder, CXsphere| IBB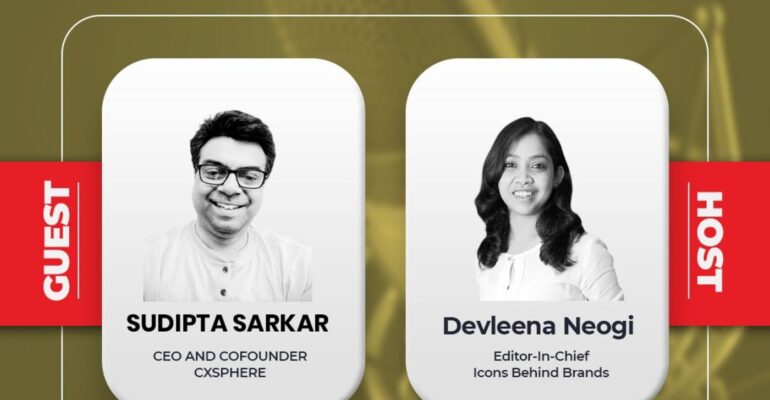 Interview on the expanding the horizon of technology, knowing about cookies with Mr Sudipta Sarkar CEO and Founder, CXsphere| IBB
Our conversation with Mr Sudipta Sarkar CEO and Founder, CXsphere is out now! 
What is executive leadership?
How to run your brand globally?
How to pick up the new opportunities that lay ahead?
In this episode, Mr Sudipta talks about his ideals, obstacles, success and failures of this extraordinary journey and his valuable contribution to the IT sector.
Check out our YouTube channel to see more video interviews with marketing experts, interviews with CEO, CMOs: https://www.youtube.com/channel/UCcHIz92hT76EMMRO3Xxi75Q/featured
Be sure to follow our host, Devleena Neogi, the editor-in-chief of Icons Behind Brands:
https://www.linkedin.com/in/devleena-neogi-79b64816/
Visit: https://iconsbehindbrands.com/ to read quick summaries of expert marketing and business interviews
Be sure to follow us here to not miss any interviews of marketing experts and business leaders. Feel free to check out other interesting interviews with expert marketing executives
IBB is now available on YouTube, LinkedIn,  major audio channels such as Amazon Music, Apple Music, Audible, Spotify.