Interview on the expanding the horizon of technology, knowing about cookies with Ms. Arti Singh -Founder and Managing Director, Connectexp,| IBB
July 30, 2022
2022-07-30 23:30
Interview on the expanding the horizon of technology, knowing about cookies with Ms. Arti Singh -Founder and Managing Director, Connectexp,| IBB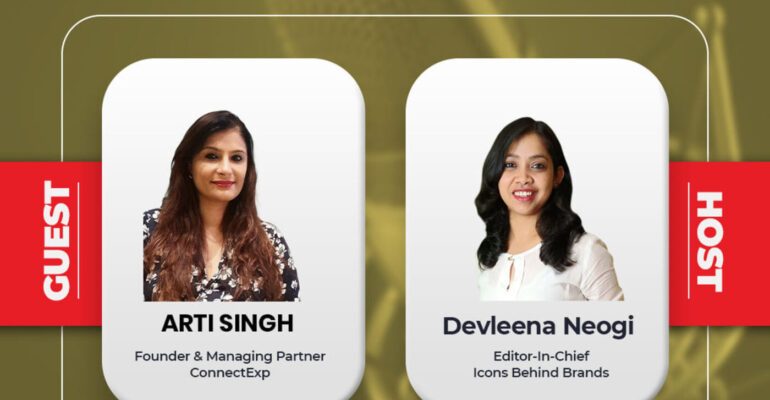 Interview on the expanding the horizon of technology, knowing about cookies with Ms. Arti Singh -Founder and Managing Director, Connectexp,| IBB
Our conversation with Ms. Arti Singh -Founder and Managing Director, Connectexp, is out now! 
What is the key to building long-term relationships with customers?
How to make your brand a customer-friendly brand?
How to use the push and pull strategy of engaging customers?
In this episode, Ms. Arti speaks about his amazingly oriented journey. She talks all about his 23 years of experience in the field of sales and marketing. She has also worked as the Vice President of Hyperspace. The idea is to create experiences that are meaningful, interesting, and relatable to different classes and ages of customers.
Let us do some brainstorming and know about all the challenges that every marketer may face in their journey.
Join us and grab the best possible marketing and sales tips from this learning hour !!
Check out our YouTube channel to see more video interviews with marketing experts, interviews with CEO, and CMOs: https://www.youtube.com/channel/UCcHIz92hT76EMMRO3Xxi75Q/featured
Be sure to follow our host, Devleena Neogi, the editor-in-chief of Icons Behind Brands:
https://www.linkedin.com/in/devleena-neogi-79b64816/
Visit: https://iconsbehindbrands.com/ to read quick summaries of expert marketing and business interviews
Be sure to follow us here not to miss any interviews with marketing experts and business leaders. Feel free to check out other interesting interviews with expert marketing executives
IBB is now available on YouTube, LinkedIn, and major audio channels such as Amazon Music, Apple Music, Audible, and Spotify.
#IconsBehindBrands #IBB #business #marketing #businessintelligence#insightful #podcast #digitalmarketing  #branding  #SEO #Googleads