Our upcoming, brand new episode of CXO Spotlight features Mr. Varun Sridhar, Chief Executive Officer of Paytm Money Limited | Icons Behind Brands
September 17, 2022
2022-09-17 23:30
Our upcoming, brand new episode of CXO Spotlight features Mr. Varun Sridhar, Chief Executive Officer of Paytm Money Limited | Icons Behind Brands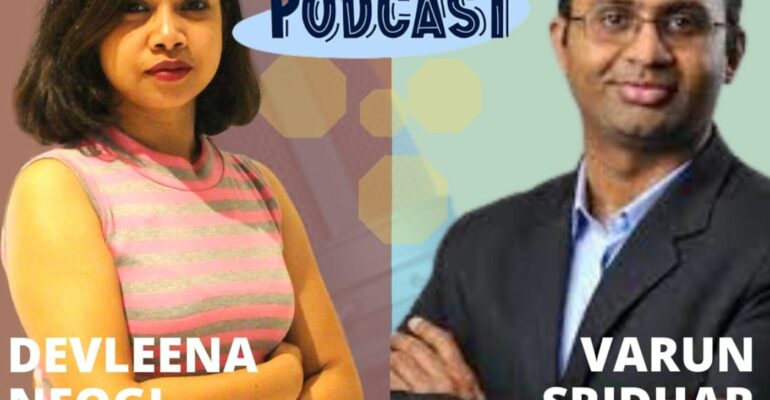 Our upcoming, brand new episode of CXO Spotlight features Mr. Varun Sridhar, Chief Executive Officer of Paytm Money Limited | Icons Behind Brands
Our upcoming, brand  new episode of CXO Spotlight features Mr. Varun Sridhar, Chief Executive Officer of Paytm Money Limited
He has also worked as the CEO of FinShell India, an Oppo group, and abroad. With a marketing experience of more than two decades of experience, Mr. Varun delivers a variety of exciting marketing insights which is useful for every leading marketer of the present time.
Mr. Varun discusses how it is essential to take decisions and give yourself an experimental space to execute them.
"A brand is the set of expectations, memories, stories, and relationships that, taken together, account for a consumer's decision to choose one product or service over another." 
We learn that a marketer should always and always invest time in talking to its customers.
We see how a marketer can divide marketing into four pillars is helpful.
Other horizons discussed include
Customer Mindset
Analyzing customer demographics
Finance mindset
There are great messages for every entrepreneur and leader in the above conversation!
Check out our YouTube channel to see more video interviews with marketing experts, interviews with CEO, CMOs: https://www.youtube.com/channel/UCcHIz92hT76EMMRO3Xxi75Q/featured
Be sure to follow our host, Devleena Neogi, the editor-in-chief of Icons Behind Brands:
https://www.linkedin.com/in/devleena-neogi-79b64816/
Visit: https://iconsbehindbrands.com/ to read quick summaries of expert marketing and business interviews
Be sure to follow us here to not miss any interviews of marketing experts and business leaders. Feel free to check out other interesting interviews with expert marketing executives
IBB is now available on YouTube, LinkedIn,  major audio channels such as Amazon Music, Apple Music, Audible, and Spotify.