Upcoming insightful conversation on the core values of marketing | Kunal Mehta | Icons Behind Brands
September 29, 2022
2022-09-29 23:30
Upcoming insightful conversation on the core values of marketing | Kunal Mehta | Icons Behind Brands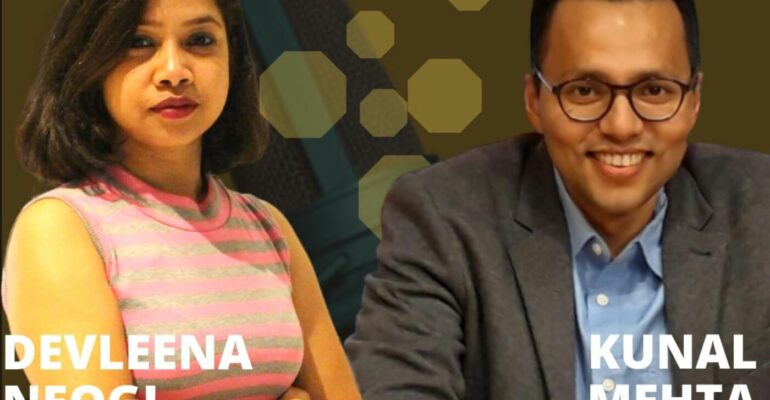 Upcoming insightful conversation on the core values of marketing | Kunal Mehta | Icons Behind Brands
Change is ultimately worthy as it makes you adapt to new situations as a marketer.
In this new series of Icon behind Brands – 'The New Edge Marketer' we have our very first guest with us is Mr. Kunal Mehta, the Global Director of Marketing and Communication for DSM Nutritional Products.
Mr. Mehta's biggest message to the young marketers and B school students.
Kunal Mehta Said in his Interview with our host and editor-in-chief, Devleena Neogi. 
He talks about valuable lessons he has learned in his 17 year career as a marketer, and how he got to where he is now, amongst other things. 
Checkout our YouTube channel to see more of video interviews with marketing experts, interview with CEO, CMOs: https://www.youtube.com/channel/UCcHIz92hT76EMMRO3Xxi75Q/featured
Be sure to follow our host, Devleena Neogi, the editor-in-chief of Icons Behind Brands:
https://www.linkedin.com/in/devleena-neogi-79b64816/
Visit: https://iconsbehindbrands.com/ to read quick summaries of expert marketing and business interviews
#IconsBehindBrands #IBB #interview #talkshow #businessdaily #businessowners #entrepreneurs #marketingdaily #brandcommunication