Watch the Full Interview with Senior Marketing VP, Ms. Piali Dasgupta | From fashion journalist to senior marketing VP | IBB
April 30, 2022
2022-04-30 23:30
Watch the Full Interview with Senior Marketing VP, Ms. Piali Dasgupta | From fashion journalist to senior marketing VP | IBB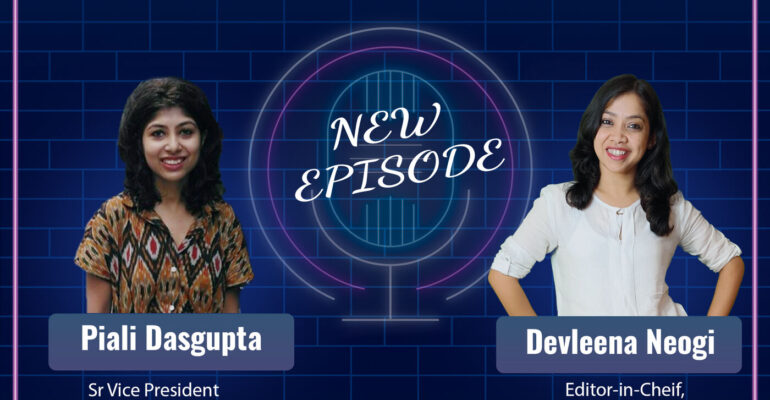 Watch the Full Interview with Senior Marketing VP, Ms. Piali Dasgupta | From fashion journalist to senior marketing VP | IBB
And it is finally live!🌟 The new interview with Ms. Piali Dasgupta is now up!
With titles like CMO Trailblazer award 2021 by DMA Asia, Voot (Viacom 1Check out the episode for some fun and insightful conversation on marketing, branding, communication. 
Do not miss it. 
Now listen to your favorite podcast episode at the comfort of your own.
Feed your brain with creativity, good leadership qualities, and insightful ideas shared by some of the most experienced marketers.✨
Check out our YouTube channel to see more video interviews with marketing experts, interviews with CEO, CMOs: https://www.youtube.com/channel/UCcHIz92hT76EMMRO3Xxi75Q/featured
Be sure to follow our host, Devleena Neogi, the editor-in-chief of Icons Behind Brands:
https://www.linkedin.com/in/devleena-neogi-79b64816/
Visit: https://iconsbehindbrands.com/  read quick summaries of of expert marketing and business interviews
8) India's Best Marketers 2021, Woman Marketer of The Year 2020 – Mcube (Masters of Modern Marketing) Awards, Exchange4Media Content – 40 under 40 – it was truly an interesting conversation!