A startup Leader and Expert, Ms. Runam Mehta Shares her Marketing Insights
August 29, 2022
2022-08-29 23:30
A startup Leader and Expert, Ms. Runam Mehta Shares her Marketing Insights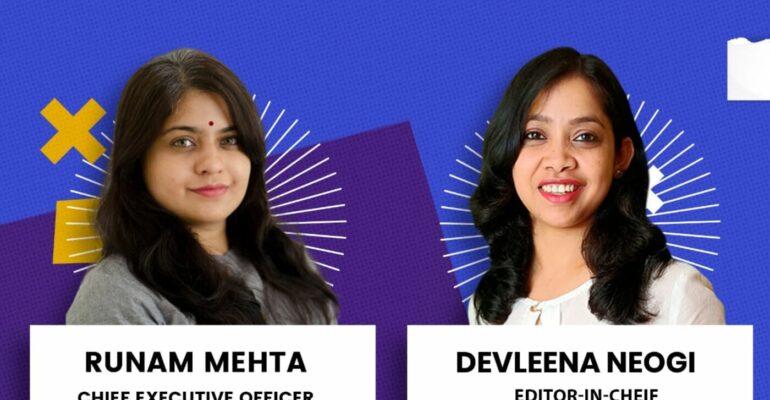 A startup Leader and Expert, Ms. Runam Mehta Shares her Marketing Insights
Healthcare Marketing has become a popular theme over time and has immense value in letting people be aware of the health industry and health products available to them.
Keeping the same in mind, we have with us a special personality today. Ms. Runam Mehta, CEO of Healthcube is a healthcare entrepreneur who has gathered diverse experience in the field of healthcare. She has 14 years of experience in building disruptive businesses. 
How to keep the team aligned?
How to explore the curves of innovation and make better use of them?
How do domestically and globally stand better?
 Our spirited conversation with leading healthcare CEO Ms. Runam is going to answer it all. 
Are you excited?
How sales cycle change from B2B to B2C organizations? 
Stay tuned for the full episode!
Check out our YouTube channel to see more video interviews with marketing experts, interviews with CEO, and CMOs: https://www.youtube.com/channel/UCcHIz92hT76EMMRO3Xxi75Q/featured
Be sure to follow our host, Devleena Neogi, the editor-in-chief of Icons Behind Brands:
https://www.linkedin.com/in/devleena-neogi-79b64816/
Visit: https://iconsbehindbrands.com/ to read quick summaries of expert marketing and business interviews
Be sure to follow us here to not miss any interviews with marketing experts and business leaders. Feel free to check out other interesting interviews with expert marketing executives
IBB is now available on YouTube, LinkedIn,  and major audio channels such as Amazon Music, Apple Music, Audible, and Spotify.
#IconsBehindBrands #IBB #business #marketing #digitalmarketing #marketinginsights #customercentric #personalisedmarketing #digitalmedia #digitaladvertising #digitalads #marketinginterview #interview #business #marketingadvertising