Mr. Pavneet Ahluwalia, Brand Strategic Alliance, and Partnership at Ferns and Petals shares his consumer-oriented marketing tips
August 27, 2022
2022-08-27 23:30
Mr. Pavneet Ahluwalia, Brand Strategic Alliance, and Partnership at Ferns and Petals shares his consumer-oriented marketing tips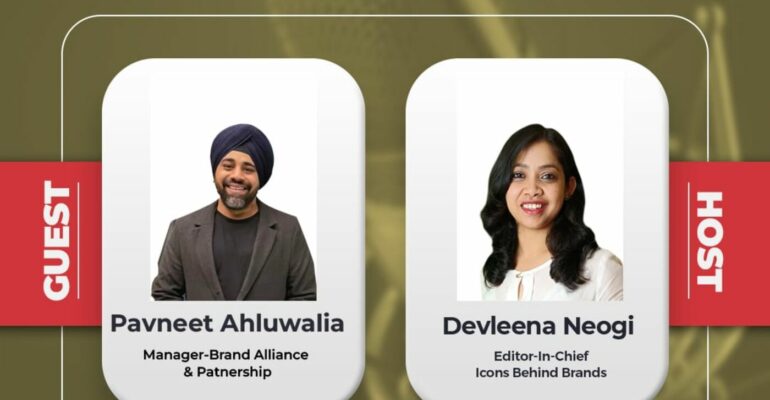 Mr. Pavneet Ahluwalia, Brand Strategic Alliance, and Partnership at Ferns and Petals shares his consumer-oriented marketing tips

"Innovation needs to be part of your culture. Consumers are transforming faster than we are, and if we don't catch up, we're in trouble."

Mr. Pavneet has a long track record of forming customer-centric marketing solutions and brand alliance strategies for brands.
Mr. Pavneet Ahluwalia, Manager, Brand Strategic Alliance, and Partnership at Ferns and Petals.  He has over eight years of experience in the field of brand strategy. He has worked with giants like Nearby.com, Vouchergram, and WNS Global
His work as a brand strategist is note-worthy and definitely will add a lot to your knowledge and understanding of brands. He believes communication is the key to making your brand soar high. His insights will definitely help you boost your career professionally. 
Check out our YouTube channel to see more video interviews with marketing experts, interviews with CEO, and CMOs: https://www.youtube.com/channel/UCcHIz92hT76EMMRO3Xxi75Q/featured
Be sure to follow our host, Devleena Neogi, the editor-in-chief of Icons Behind Brands:
https://www.linkedin.com/in/devleena-neogi-79b64816/
Visit: https://iconsbehindbrands.com/ to read quick summaries of expert marketing and business interviews
Be sure to follow us here to not miss any interviews with marketing experts and business leaders. Feel free to check out other interesting interviews with expert marketing executives
IBB is now available on YouTube, LinkedIn,  and major audio channels such as Amazon Music, Apple Music, Audible, and Spotify.
#IconsBehindBrands #IBB #SEO #marketing #digitalpresence #interview #marketinginsights #marketingexpert #digitalmarketing #digitalmedia #contentmarketing #personalisemarketing #fintech #saasmarketing #saas #onlineads