Marketing Mind Interview with Ms. Srijeeta Chatterjee Brand and Communications Lead, Shell India| Icons Behind Brands
August 8, 2022
2022-08-08 23:30
Marketing Mind Interview with Ms. Srijeeta Chatterjee Brand and Communications Lead, Shell India| Icons Behind Brands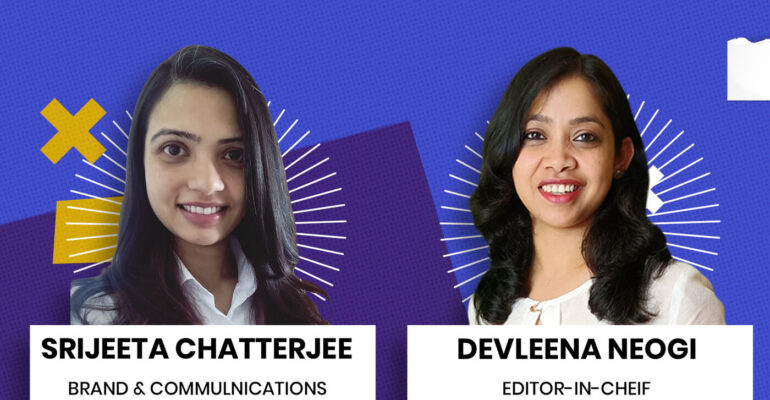 Marketing Mind Interview with Ms. Srijeeta Chatterjee Brand and Communications Lead, Shell India| Icons Behind Brands
Our guest for the upcoming episode, Ms. Srijeeta Chatterjee Brand and Communications Lead, Shell India is here to share her interesting and mindful perspective on marketing.
Ms. Srijeeta is a highly professional, super energetic marketing personality to connect with.
She has diverse experience working with different types of industries like FMGC, food oil, and more. She talks with over 11 years of experience in marketing, branding, and communication.
Let's look at what valuable insights, this engaging conversation beholds!
Check out our YouTube channel to see more video interviews with marketing experts, interviews with CEO, CMOs: https://www.youtube.com/channel/UCcHIz92hT76EMMRO3Xxi75Q/featured
Be sure to follow our host, Devleena Neogi, the editor-in-chief of Icons Behind Brands:
https://www.linkedin.com/in/devleena-neogi-79b64816/
Visit: https://iconsbehindbrands.com/ to read quick summaries of expert marketing and business interviews
Be sure to follow us here to not miss any interviews of marketing experts and business leaders. Feel free to check out other interesting interviews with expert marketing executives
IBB is now available on YouTube, LinkedIn,  major audio channels such as Amazon Music, Apple Music, Audible, Spotify.
#IconsBehindBrands #IBB #business #marketing #businessintelligence#insightful #podcast #digitalmarketing#advertisement #yourself #onlinemarketing #content #seo #iklan #commercial #agency #contentmarketing #marketingstrategy #ads #marketingagency #advertisement #copywriting #advertisingagency