Real Estate Marketing Insights| Mr. Navin Kumar Thakur| Assistant Vice President- Marketing at Vascon Engineers Pvt Ltd| IBB
November 14, 2022
2022-11-14 23:30
Real Estate Marketing Insights| Mr. Navin Kumar Thakur| Assistant Vice President- Marketing at Vascon Engineers Pvt Ltd| IBB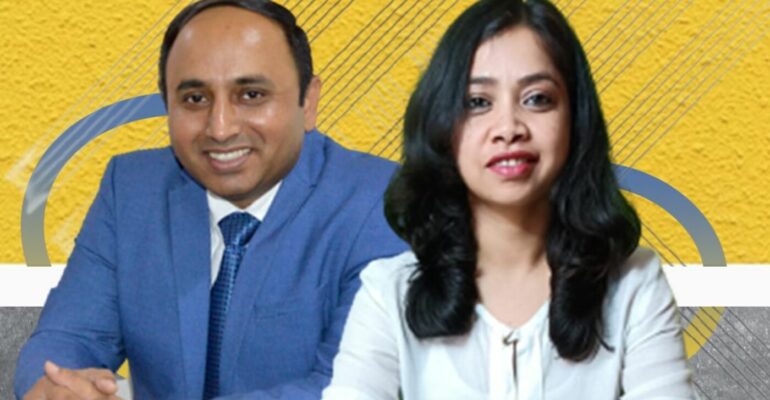 Real Estate Marketing Insights| Mr. Navin Kumar Thakur| Assistant Vice President- Marketing at Vascon Engineers Pvt Ltd| IBB
Without a next-level marketing approach, it is impossible to develop a profitable home-selling business in the fiercely competitive real estate market. And in the upcoming podcast, Mr. Navin Kumar Thakur discusses this relevant subject.
Yes, are you excited to listen to it? 
Not only this, you also have to decide who you want to target, just like you would with any marketing approach. Defining the general attributes of the unit is the first step in the approach. But how should one go about doing it? 
If you're willing to know the basic and amazing answers to such questions, don't miss the latest podcast.  These are some interesting questions of which you will get answers in the new podcast of Icons Behind Brands 'Marketing today and tomorrow'. 
Our host, Devleena Neogi spoke with Mr. Navin Kumar Thakur, who highlights his journey and other marketing aspects learned by his experience in front of the audience (the listeners) in the latest episode of Marketing today and tomorrow. 
It's a new episode full of new learnings, new insights, new experiences. So stay tuned because we are releasing the full episode soon! 
Checkout our YouTube channel to see more of video interviews with marketing experts, interview with CEO, CMOs: https://www.youtube.com/channel/UCcHIz92hT76EMMRO3Xxi75Q/featured
Be sure to follow our host, Devleena Neogi, the editor-in-chief of Icons Behind Brands:
https://www.linkedin.com/in/devleena-neogi-79b64816/
Visit: https://iconsbehindbrands.com/ to read quick summaries of expert marketing and business interviews