Capturing Nostalgia Adidas
April 6, 2023
2023-04-06 18:30
Capturing Nostalgia Adidas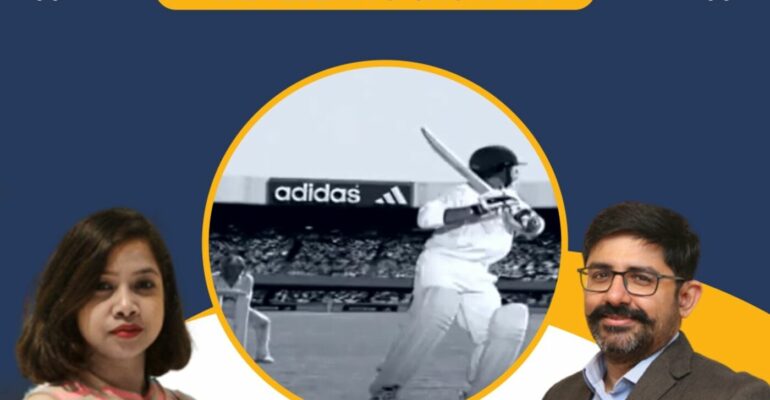 Capturing Nostalgia Adidas
The Adidas Ad Marketing Campaign will be discussed in this episode of Iconic Ads with Devleena and Saurabh, which is back with another exciting brand marketing campaign episode.
Vani Gupta Dandia is the independent marketing consultant for Cherry Peach Plum, a well-known marketing management consultancy organisation.
She is a dedicated marketer with extensive expertise. She has worked for PepsiCo India, Kurkure Master, and others.
Tune in to listen more!
You may subscribe to the Devleena and Saurabh Iconic ads here: 
https://open.spotify.com/episode/5MtWvn9x62RkNza25iZqtq?si=CnLUJC-aRAah35UAtA36Ng
Additionally, follow all business and marketing news, trends, startup insights, marketing interviews, and expert business on our website:  www.iconsbehindbrands.com.
Full Podcast Launch
What you've all been waiting for is at last here!
Vani Dandia began her career in advertising, working on projects for brands including Coca-Cola, Adidas, and Cosmopolitan. She then worked in international brand marketing for Henkel, Reckitt Benckiser, Unilever, and PepsiCo. She has directed innovation for many markets and collaborated with teams from Asia and Europe. She is here to discuss the incredible Adidad Ad.
With this fantastic advertising, it's time to travel back in time! 
So tune in and learn all about this iconic ad.
Listen now on :
https://open.spotify.com/episode/5MtWvn9x62RkNza25iZqtq?si=CnLUJC-aRAah35UAtA36Ng