"The Making of CarDekho Elderly E: Unveiling the Laughter Behind Impactful Ads with Gaurav Mehta"
June 8, 2023
2023-06-08 18:30
"The Making of CarDekho Elderly E: Unveiling the Laughter Behind Impactful Ads with Gaurav Mehta"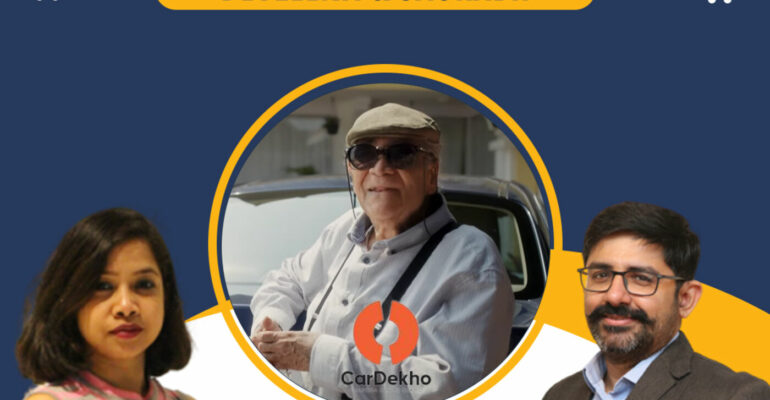 "The Making of CarDekho Elderly E: Unveiling the Laughter Behind Impactful Ads with Gaurav Mehta"
Iconic Ads with Devleena and Saurabh is back with another interesting episode incorporating the behind the scenes, by one of the marketing pioneers, of the making of the most laughable yet impactful advertisement of CarDekho Elderly E.
Our episode features Mr. Gaurav Mehta, who is the CMO of prominent company Zupee. He has over 20 years of experience in brand, marketing and communications. Mehta was felicitated with the 'Marketer of the Year' award by exchange4media Indian Marketing Awards in 2015 and Power Profile by LinkedIn in 2016. 
If you're really into knowing what makes an ad powerful then you cannot afford to miss this!
Hence, tune in to this episode right away!
If you've not yet subscribed to Iconic ads with Devleena and Saurabh, do it here:https://bit.ly/3Amm9yH not to miss any marketing news, trends, business insights, startup insights, marketing interviews, expert business interviews, tips and top-notch expert opinions and views of CEOs, CMOs, CXOs, co-founder, founders and seasoned marketing professionals.
Be sure to follow us on Spotify here: https://open.spotify.com/show/1BxLh59… to not miss any of our podcast interviews. 
Visit our website : www.iconsbehindbrands.com