HomeLane, a Brand that makes Interiors Easy
March 25, 2020
2022-09-01 3:46
HomeLane, a Brand that makes Interiors Easy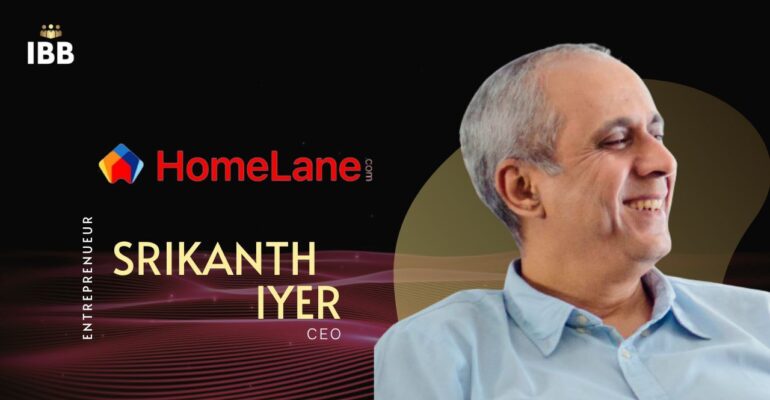 HomeLane, a Brand that makes Interiors Easy
Buying a house is one thing, converting it into a dream home is another. Amidst today's busy schedule of most working professionals, furnishing a house seems like an uphill task. Ensuring our humble abode is a place of comfort and relaxation requires time, which most of us lack.
To address this problem and realise every individual's vision of a dream home, HomeLane was incepted six years ago to provide end-to-end interior design solutions.
In a recent interview with the Co-founder & CEO, Srikanth Iyer, he said, "I believe if you're doing something, try to do it large enough". Speaking about what prompted him to foray into this field, he went back to the time when he was furnishing his own house and recalled the hardships he faced. "The daily hassle of dealing with contractors and carpenters was a nightmare", he added.
At this point, Srikanth wasn't the only one struggling to make his home match his personality. When his four other friends faced the same problem, they decided to tackle it. "After some research and our personal interior designing experiences, we realised that if at all we start a venture, it must address three pain points: Budget, Quality and Timeline", he stated. Talking about alternate career options, Iyer mentioned that he always wanted to be an entrepreneur. He added "I wanted to solve some problem or the other. It doesn't matter whether you succeed or fail. You should make a positive impact for as many people as possible".
This approach has helped HomeLane make its mark in seven cities in India. The brand plans to venture into tier-II cities in the next three months. It also has its footprint in the form of seventeen experience centres across the country. "We are looking to hit thirty experience centres by December 2020", Srikanth revealed. Early in the lifecycle of the business, Iyer and his partners faced certain professional hurdles which they were soon able to overcome. "When we tried to scale too quickly, we realised it's not working and we had to cut down on our workforce. Today we have 1200 people working with us".
Being in the business for so many years made Iyer realise many different things. While he views "adaptability" as his biggest accomplishment, he also said, "You cannot be everything, everybody wants you to be. You need people to accept your brand for its strengths. Our 45-days delivery model is our biggest strength. Consumers today are willing to compromise for lesser variety, as long as they are given a timeline and budget, and value for money". Speaking about getting the word out, Srikanth mentioned that they leverage Google and Facebook campaigns. "Blogs, digital marketing, PR and judging events have also worked to our advantage", he reiterated. In his closing statement dedicated to aspiring brand managers, Srikanth expressed "It's difficult to be creative these days because people's attention spans are reducing. Thus, keep the brand message simple and direct rather than saying too many things".